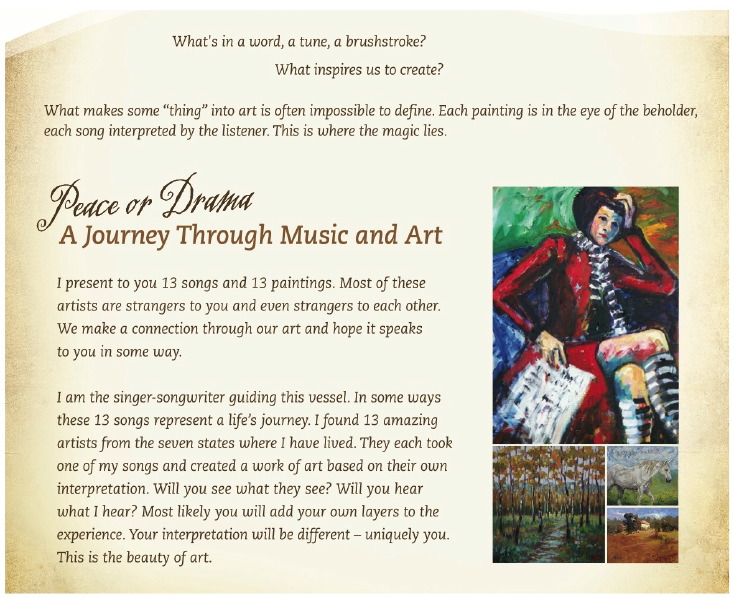 13 original paintings, each by a different artist, inspired by Eve's 13 songs on the Peace or Drama album. This music and art project has raised nearly $6,000 for PeaceTones charity! The art is now sold, but the show goes on. Watch the video below to see how.
The book contains lyrics, painting images and commentary from Eve and the artists. The perfect "art inspires art" collaboration.
Book/CD set gives a multi-dimensional sensory experience with the art and music.
See thumbnail images of the art on Eve's Soundcloud stream or watch Eve perform with the art here.